Custom Design and Expert Installation of your Timber Bifold Doors and Windows
At Taurus, we are Perth's leading specialists in the custom design and installations of Timber Bifold Doors and Timber Bifold Windows.
With 30+ years experience as specialist Joiners, we only use the best quality hardware and use the high quality Brio Weather Fold Coastal Elite System. This robust system handles a weight of up to 100kg. The Brio bifolding hardware has been specifically designed for the Australian market.
We manufacture Timber Bifolding doors to suit any opening up to 3 metres high and an expanse of 8 metres wide.
Building Bifolds that withstand the extremes in Weather
If building for extreme weather conditions, we also recommend the Taurus bifolding door system,. This is the use of a self-draining hybrid sill section, and stainless steel bearings on the top hung rollers.
Timber Bifold windows and Servery Windows
Timber Bifold windows and Servery Windows are the perfect solution for kitchens adjacent to an alfresco area.
Need Flyscreens with Your Timber Bifold Doors? No problem.
An additional option for Bifold Doors is to install a fully integrated retractable fly screen. Discuss this with us when we come out to provide you with a FREE Quote.
Three Key Benefits of Timber Bifold Doors in Alfresco areas
1 - Maximise space by allowing people to move freely from the indoors to the outdoors
2 - Provide natural air flow saving on cooling costs
3 - Bring the outdoors in and live the great Aussie lifesyle
Why Choose Taurus Installations?
Taurus Installations have established a strong reputation in delivering exceptional quality and service. We care about our customers at Taurus Installations and consistently deliver high quality workmanship for our customers every time.
Custom Made To Order
As all of our products are made right here in our Perth workshop, we can customise every aspect of your windows or doors.
Timber Specialist
With our years of experience we have forged our path to becoming a leader of custom made timber windows and doors.
Exceptional Service
It's not only the end product that matters to us, its the relationship we build along the way that makes us the best choice.
Strong Product Reputation
Our products are hand-crafted right here in Perth in our Wangara workshop - no outsourcing of end-products in this shop.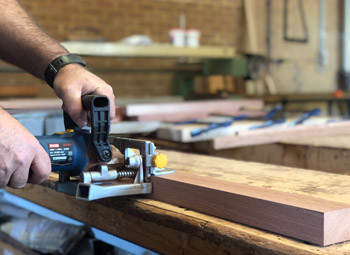 We provide services for both home owners and some of Perth's leading renovation builders. You'll find our work featured across Perth homes, in both modern and older character homes undergoing renovation.
Manufacturing Timber Products Since 2000
Strong Product Reputation
Relationship Focused Manufacturing
Quality Timber & Glazing Options